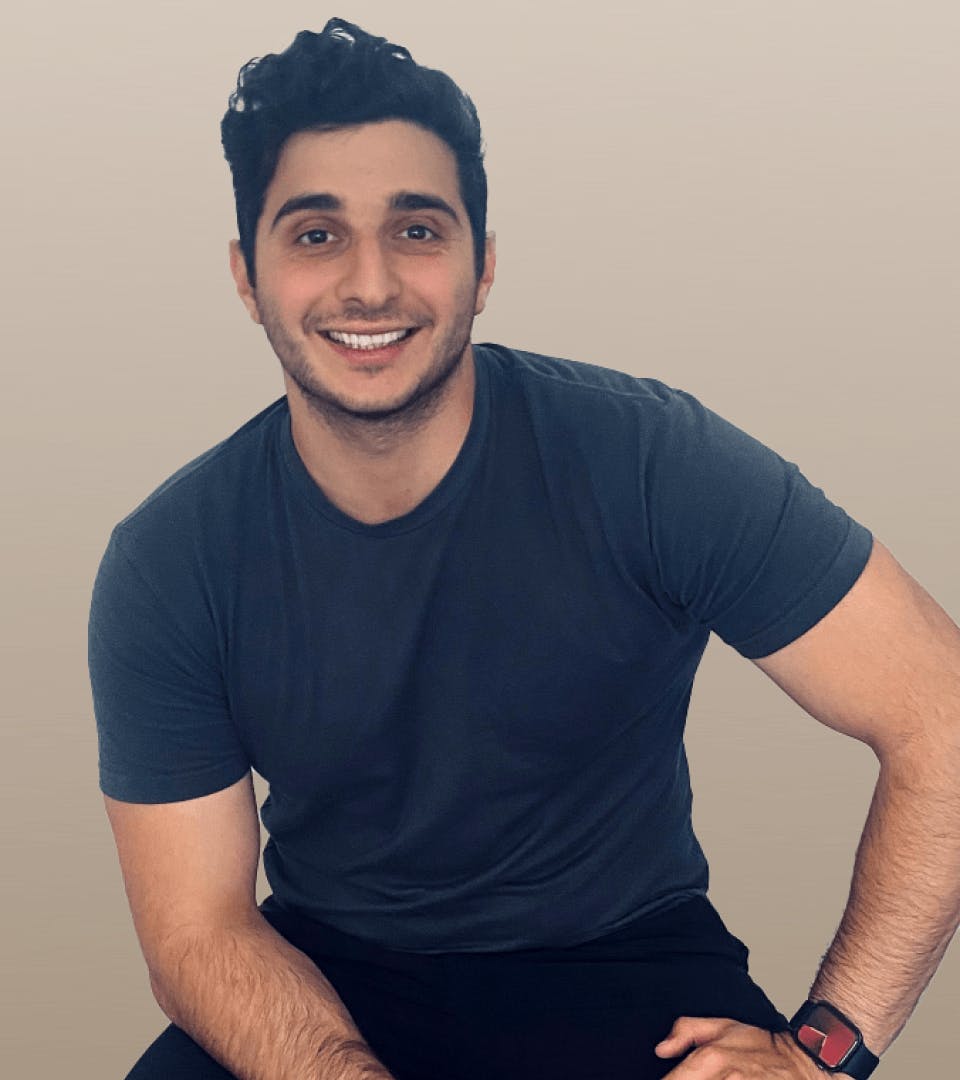 Abdo John Hajj
General Partner
Abdo believes that our biggest asset as humans is our ability to challenge the status quo. He is motivated by what others would call "impossible" ideas and loves backing entrepreneurs who unapologetically pursue ambitious projects. He's made a career out of it.
Born and raised in Los Angeles, California to two Lebanese immigrants, Abdo's first love was music, specifically instruments. He plays the drums, guitar, trumpet (a bit rusty), and produces music for fun in his free time. 10-year-old Abdo would have told you that when he "grows up", he wants to be a "rockstar!"
After high school, he attended community college at LA Mission, where he fell in love with Anthropology and History. In between semester's he found himself in a situation producing movies, at 18 years old he co-produced "Road to Juarez" alongside Scott Rosenfelt, the producer of Home Alone.
He was accepted into the University of Southern California where he focused on Narrative Studies, an interdisciplinary program that infused cross-cultural studies, history, politics, and economics. At USC, his program required a Capstone thesis project where he spent a month in San Francisco, working with journalists from Vice, interviewing politicians, organized crime syndicate members, and digging into the truth behind Senator Leland Yee's scandal.
His wife met him around this time… She will tell you "Abdo is not normal."
During his final year in college, he founded a media company called Homage Arts that would focus on developing branded content for some of the world's largest brands, record labels, and artists. He later sold that company to an LA-based private equity group.
He would spend the next couple of years traveling to different parts of the world including Central & South America, the Middle East, and Asia.
His investing career started in private equity consulting and working with firms including Spell Capital Partners, Atar Capital, Tresalia Capital, and HIG Capital. 
While working in private equity, he began making angel investments directly into deep technology startups and assisting R&D spin-offs including the development of Graphene fibers with Hanyang University in South Korea. In 2019, together with Michael Cameron Martin, Abdo co-founded one of the fastest growing tech-enabled stationery businesses. 
He later served as a Partner at Outlander VC where he led investments in innovative companies including SpaceX, Stripe, Coco Robotics, Andela, and more.  Abdo has invested over $300m in aggregate across multiple strategies including early-stage and late-stage venture capital. 
As an investor in Type One and serving as a General Partner, Abdo believes that we are approaching a new technological revolution that's being pioneered by space technology development and the deep technologies enabling this exploration. The rapidly growing space ecosystem will completely shift our technological capabilities, our social and political views, and our understanding of humanity as a whole. He has dedicated the rest of his career (and life) to continuing the search and exploration of humanity in space. 
He lives in LA with his wife and kids.
"I believe that we are approaching a new technological revolution that's being pioneered by space technology development and the deep technologies enabling this exploration. The rapidly growing space ecosystem will completely shift our technological capabilities, our social and political views, and our understanding of humanity as a whole."
Expertise
Leadership
Entrepreneurship
Venture Capital
Complex Transactions
Strategic Planning
Growth Investing
Commercialization